Use Code: MILLER for 15% OFF
Everyone says to eat your fruits and veggies but let's face it, you probably don't have as many greens in your diet as you should. We can easily come up with excuses like: we don't have time, we don't like them, or we forgot to buy them at the store. Even when we do remember to pick some up, they usually sit too long in the fridge and have to get tossed! With Field of Greens there's no need for excuses like these anymore.
Field of Greens is a superfood made with REAL, USDA, organic fruits and vegetables that can help fill in the gaps in your diet. Not only this, but Field of Greens and also helps boost your immunity using antioxidants, pre-biotics and pro-biotics. Just drop one scoop into a cup of water, stir and you're done.
Field of Greens delivers a full serving of over 21 fruits and vegetables with one single scoop.

100% Organic. NO extracts. NO fillers. NO added sugar. Just real food.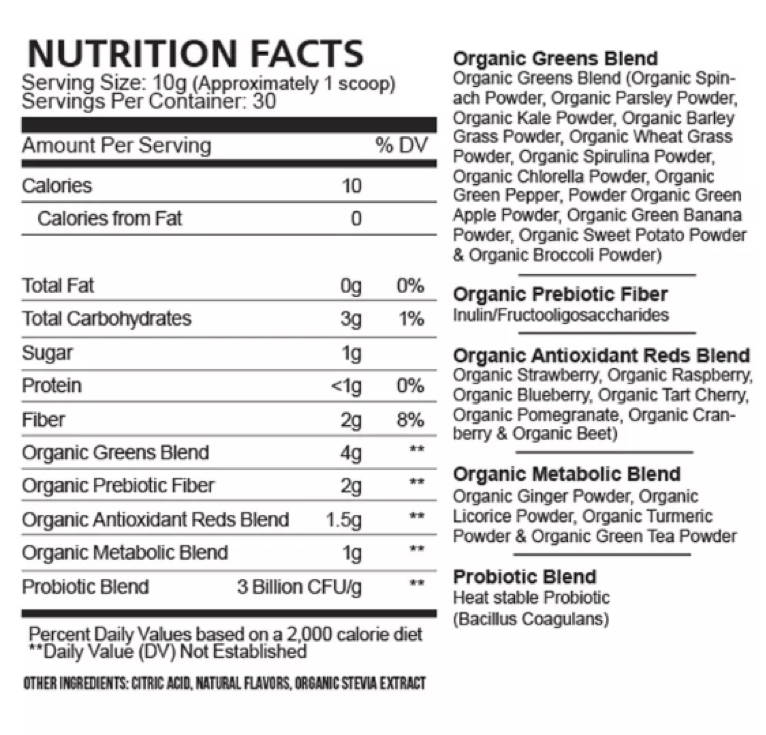 Increases immunity

Increases metabolic health

Reduces inflammation

Improves vascular health

Enhances protein absorption
"Great tasting product! I am on my third bottle of Field of Greens. You can mix it with anything, it has great flavor, and I feel great after taking it first thing in the morning!
Thank you!"
— Peter G.
"I can rely on the ingredients being high-quality. BrickHouse Nutrition is a company who values their product and customers equally. Their customer service and care is outstanding."
— Jessica F.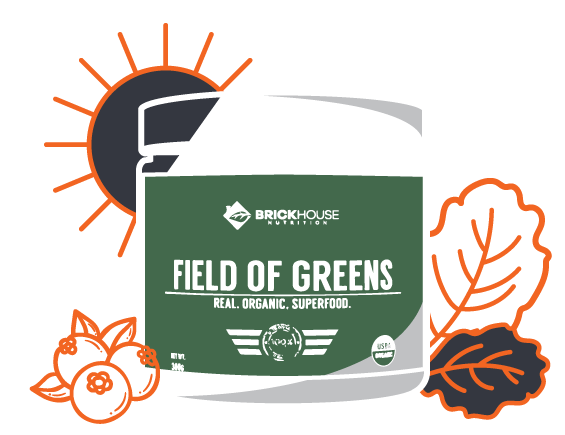 "I am a busy mom always taking care of everyone else. Knowing I can get an extra boost of fruits and veggies as simple as drinking a glass of Field of Greens and I feel great...it means everything to me."
— Brandi M.
"Field of Greens has given me a noticeable boost in energy and lifted my mood. I'm very glad this is on autoship because I don't want to be without it! So glad I took a chance on this product!"
— Deann W.